INDOOR SHOOTING RANGE
PROVENCE TIR
PROVENCE TIR INDOOR AIX-CENTRE VILLE
27 Traverse Thibaut
13100 AIX-EN-PROVENCE
04 42 27 45 25
UNIQUE SHOOTING SPORTS COMPLEX IN FRANCE
The Provence Tir Club offers an INDOOR space of 1 500m² ideally located en plein cœur de la ville d'Aix-en-Provence pour la pratique du tir sportif et la découverte du tir de loisir. L'ensemble du complexe regroupe le stand de tir et l'armurerie. L'association Club Provence Tir est affiliée à la French Shooting Federation since 1989 and is supported by the Regional League of Provence to host federal competitions in our region.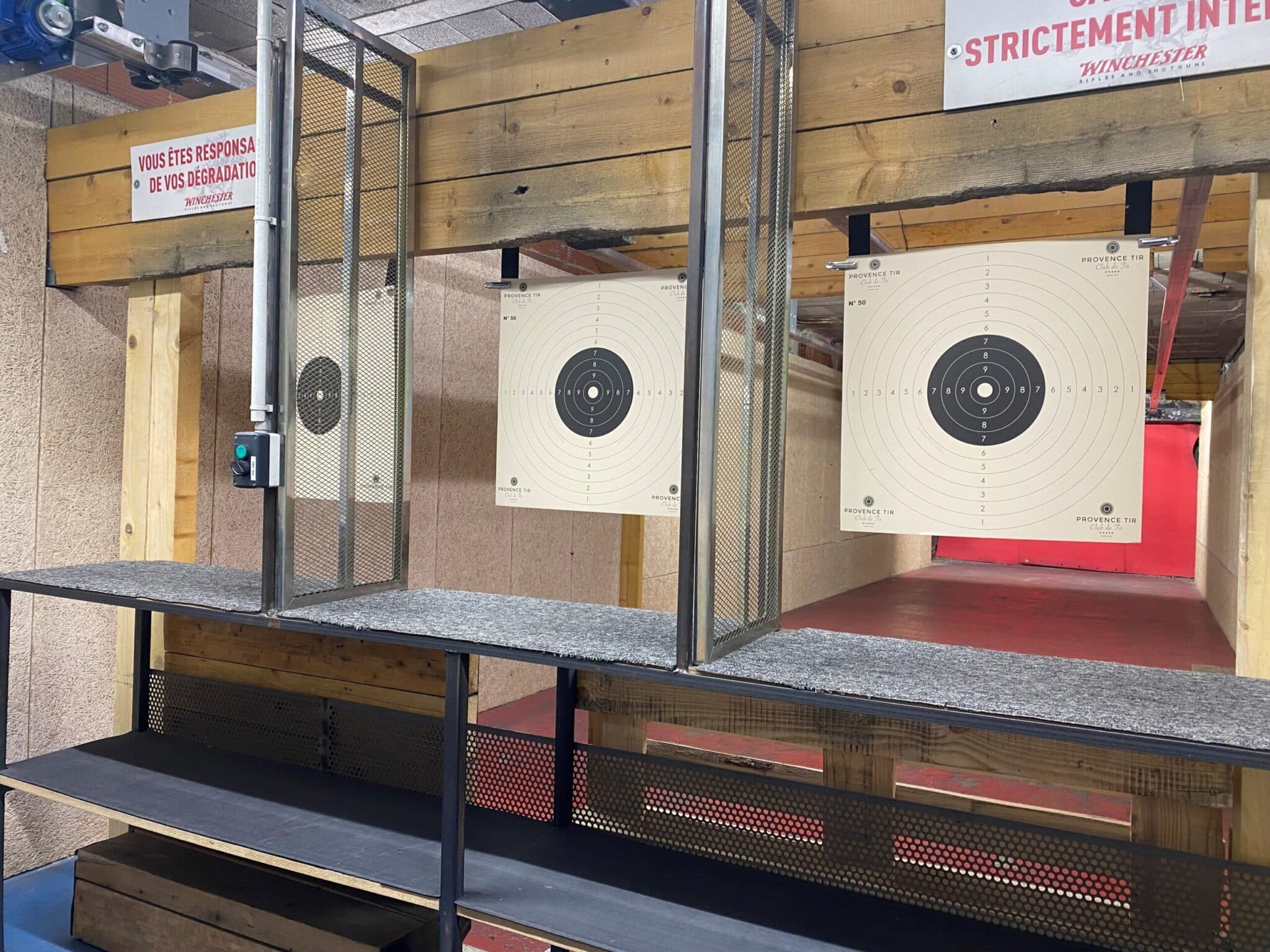 8 efficient and certified shooting instructors from the French Shooting Federation are involved on a daily basis to share their passion with our members.
This well-trained team offers sports supervision in accordance with the guidelines of the FFTIR and offers a rich and varied program of activities.
Our team accompanies you during your discovery sessions of shooting sports which are declined in the form of gift vouchers (find them here).
Our instructors ensure several missions, they are present as of the training of the beginners that they accompany throughout their sporting course, to form and improve themselves.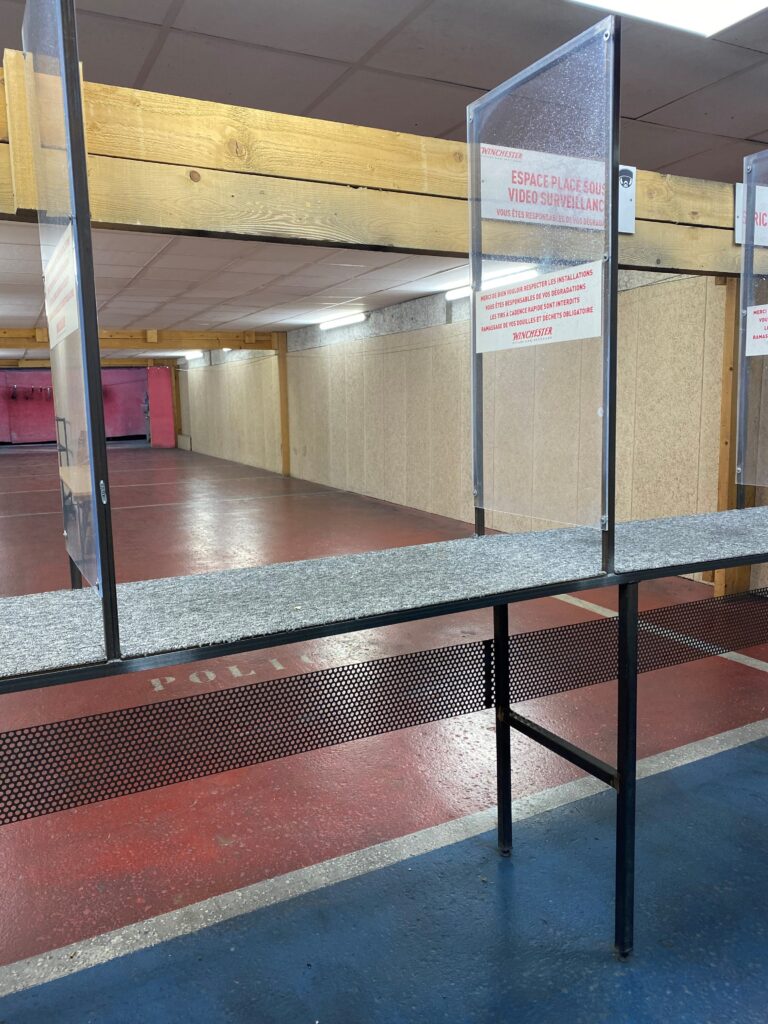 Spacious shooting complex equipped with modern facilities, totally secure and approved by the French Shooting Federation, the Club has 25 shooting ranges divided into 5 stands with shooting distances ranging from 10m to 25m.
Our stands are equipped with specific facilities and can accommodate 25 shooters simultaneously:
Shooting range n°1 : Shooting distance 12m on a fixed or pivoting target of Olympic speed type
Shooting range n°2 : 15m shooting distance to provide shooters with the latest generation target system

Shooting range n°3 :

Latest generation shooting range completely renovated allowing to shoot at a distance of 25m

Shooting range n°4 & 5 :

Shooting distance 10m on fixed paper targets and pins
Two of our stands are accessible to people with reduced mobility (PMR).
Specific equipment is made available by the FFTIR.
With its 5 stands, which can accommodate several themes, the capacity of reception and the choice of weapons of different brands, models and calibers for shooters, whatever their level, are major assets of the complex.
At PROVENCE TIR nothing has been left to coincidence. Indeed, the shooting club has a relaxing space with a modern and cosy Club House, totally dedicated to the comfort and coviviality of all the members and customers who want to share, exchange and meet with friends around a drink. 
On request, group packages dedicated to companies with full support, the organization of seminars and other incentive type events can be offered.
For those who wish to organize a private or confidential event, our team will be happy to meet your expectations and requirements through adapted and adaptable formulas.